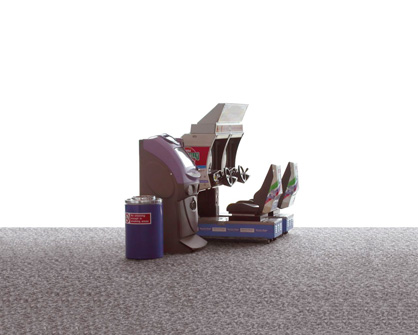 'Voyager' Digital print on aluminium, dimensions: 90cmx72cm © George Morris 2006


George Morris is an MA Fine Art graduate of Central Saint Martins and has previously exhibited work at the Whitechapel and Curwen and New Academy Galleries. He works from his studio in Hoxton, east London and is an occasional visiting lecturer at the Royal College of Art.
Morris' practice considers the built environment, digital aesthetics and related representational issues. His work has recently focused upon the proliferation of non-physical, networked data space in relation to an increase in banal 'non-place', physical urban environments. Morris continues to explore the impact that this phenomenon may be having on areas such as memory, place and sociability - considering 'data space' as primarily a site of economic as opposed to social exchange.
A recurrent theme throughout his work is the art historical and philosophical notion of the sublime and its inverted re-emergence alongside the data landscapes of the 21st century. He works with a variety of media including video, photography, installation, constructed print and drawing.